Vacation Bible School (VBS) remains an effective way to reach our community and the children at HCF with the Gospel. During an intense week of teaching, games, singing, and hands-on learning, students are exposed to biblical themes that ultimately point to their need of a Savior and God's provision of the same through His Son Jesus Christ. Even snack-times are exciting and focus on the central theme being taught!
Zoomerang
Coming This Summer!

Harvest Christian Fellowship
7400 Antique Lane, Mechanicsville, VA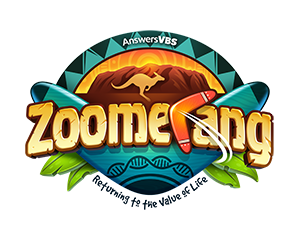 G'DAY, MATE! ARE YOU READY FOR THE TRIP OF A LIFETIME AS WE ZOOM OFF TO AUSTRALIA FOR VBS 2022?
At Zoomerang VBS, you'll marvel at the unforgettable wildlife, culture, and beauty of Australia while exploring the wonder and value of life, from the lives of preborn babies to eternal life in the kingdom of God. During this pro-life VBS, kids will discover that life is valuable. From the tiniest to the oldest, each person is made in the image of God—wonderfully designed to know him and live for him!
FROM THE MINUTE YOU MATES STEP OFF THE PLANE ONTO AUSTRALIAN SOIL, YOU WILL FIND YOURSELVES ON A TRIP YOU'LL NEVER FORGET!
The day begins at the Aussie Assembly, the thrilling opening complete with entertaining welcomes, "aus-some" songs, a mission moment, and prayer. Then we're off to four fun rotation sites:
LAND DOWN UNDER LESSONS
During the lesson time, our mates will unearth the value and wonder of all life created by God and for God.
TOP KOALA-TY TREATS
Mates will enjoy delicious "tucker" (food) at this much-anticipated stop.
HOPPIN' GOOD GAMES
At this location, mates 'av a go (put in a good effort) at fun land and sea challenges or have a blast working as teams and trying out various physical challenges.
TURTLE-Y TERRIFIC SCIENCE AND CRAFTS
Electrifying science experiments to explore, creative crafts to invent, high-energy songs to sing, fun memory verse games to play.
---
VBS is for children who have just completed grades K-5.
If you are a member at HCF: It is our prayer that you will embrace our VBS ministry wholeheartedly this year. Whether you have no children, little children or grown children, VBS should matter to you. It is our opportunity to recommit to our first love as followers of Christ – sharing the gospel with others!
You can learn more about this year's theme at Answers In Genesis.
---